NEVER FAIL A BLOWER DOOR TEST
AeroBarrier is the revolutionary envelope sealing technology that makes meeting code easy. We blow a fog of airborne sealant into a pressurized home and watch as Aerobarrier seals holes as small as a human hair or as large as ½ inches wide.
Real-time results, guaranteed
No wasted material, labor, or time
Typically seals homes in less than 3 hours depending on initial tightness

You can be back working in the house 30 minutes after completion

Much quicker and simpler than traditional air sealing processes

Meet code requirements the first time
Using a blower door, the AeroBarrier system gets leakage readings in real-time allowing us to stop the process once the target is hit.  Saving time, material, and labor cost.

Tight buildings require less energy for heating and cooling, drastically reducing utility bills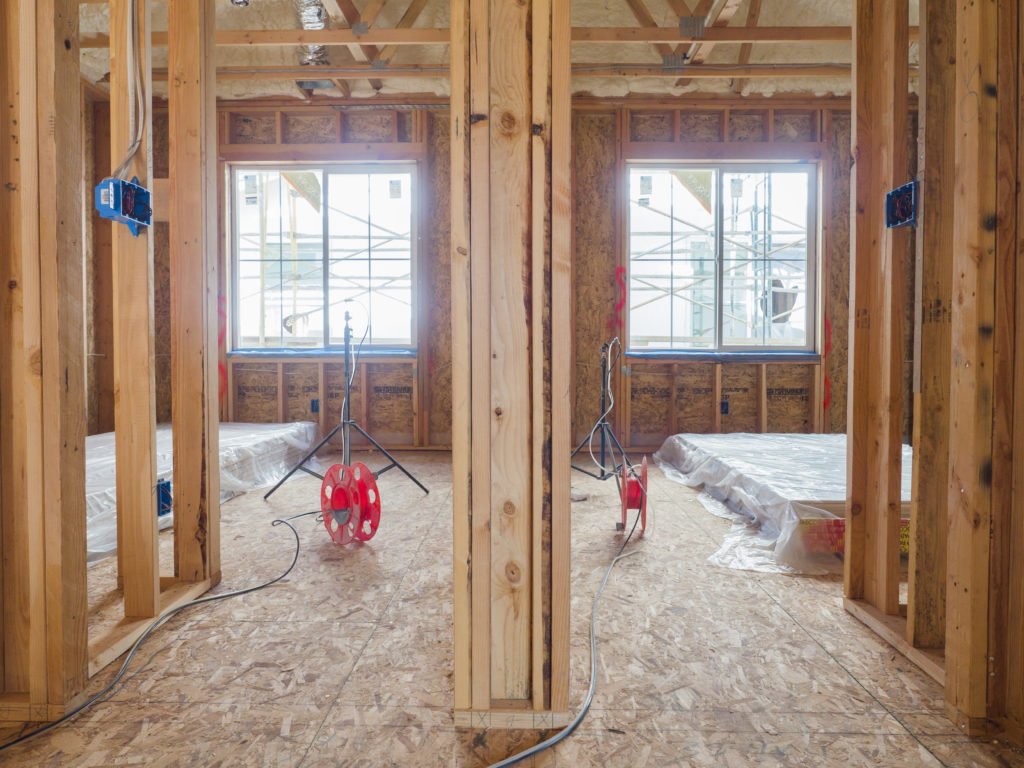 Designed for Health
Less particulates and dust, fewer pests, and less outdoor pollution entering the home.
Designed for Energy
Reduced envelope leakage means reduced mechanical loads, improved energy efficiency, and renewable energy feasability.
Designed to Reduce Labor Costs
No more caulking needed to weatherize a space pre-dryawall. AeroBarrier requires no manual labor to apply and removes any sealing guesswork.
"When it comes to sealing a home AeroBarrier is a revolutionary product. It makes sealing holes that are not visible to the eye, and that would typically be missed by traditional construction practice, possible."
APPLICABLE TO ANY PROPERTY TYPE